For years Francis Ford Coppola has published Zoetrope: All-Story. Comes out about four times a year and each issue has a guest designer. This summer the guest designer is PJ Harvey.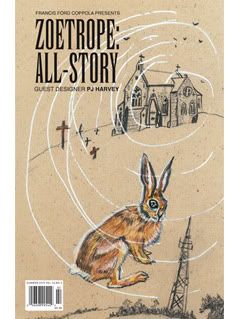 It comes highly recommended. In the past I've collected the issues designed by Lou Reed and David Bowie





Novel wise I've been enthralled by The Girl With The Dragon Tattoo, by Stieg Larsson
.




Word is David Fincher is going to stage the film version soon. All I needed to know to get me reading. I've yet to be disappointed. Highly recommended!

When I see that finished I'm going to climb Everest in the form of War and Peace
.




I've been challenged and I see it best to try and not climb such heights alone. Let's see if I can finally make the summit. Past attempts have been met with failure. This does not deter me.